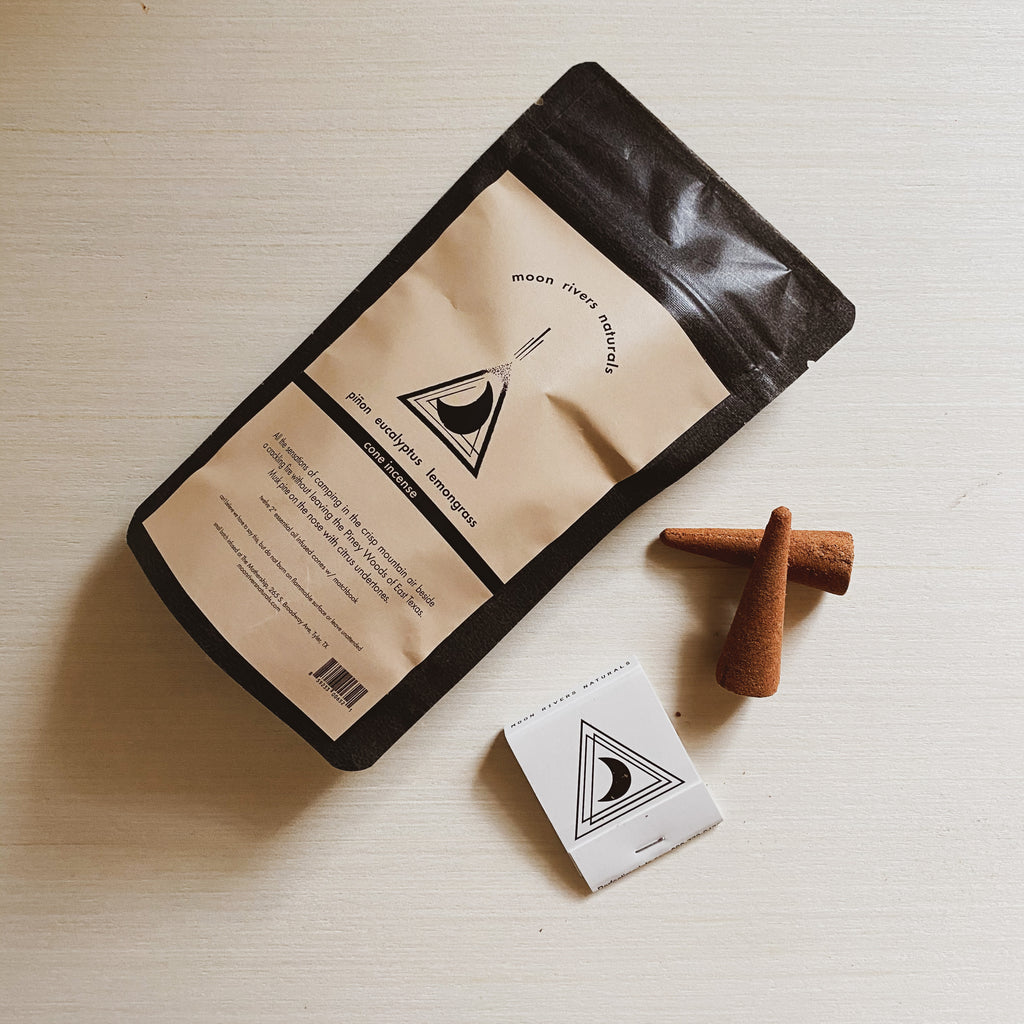 Moon Rivers Naturals
Piñon Eucalyptus Lemongrass Incense
$8.00 $15.00
Whatever your rituals may be, add some high quality, hand pressed, essential oil infused incense to heighten the experience.
12- 2" infused cones & a book of matches 
All Natural, Cruelty-free, No synthetic additives or preservatives
Small-batch made in Tyler, TX
To Use: Light the tip of the cone until it flames, wait a few seconds, then blow out the flame. The cone should smoke and smolder for 30 minutes.