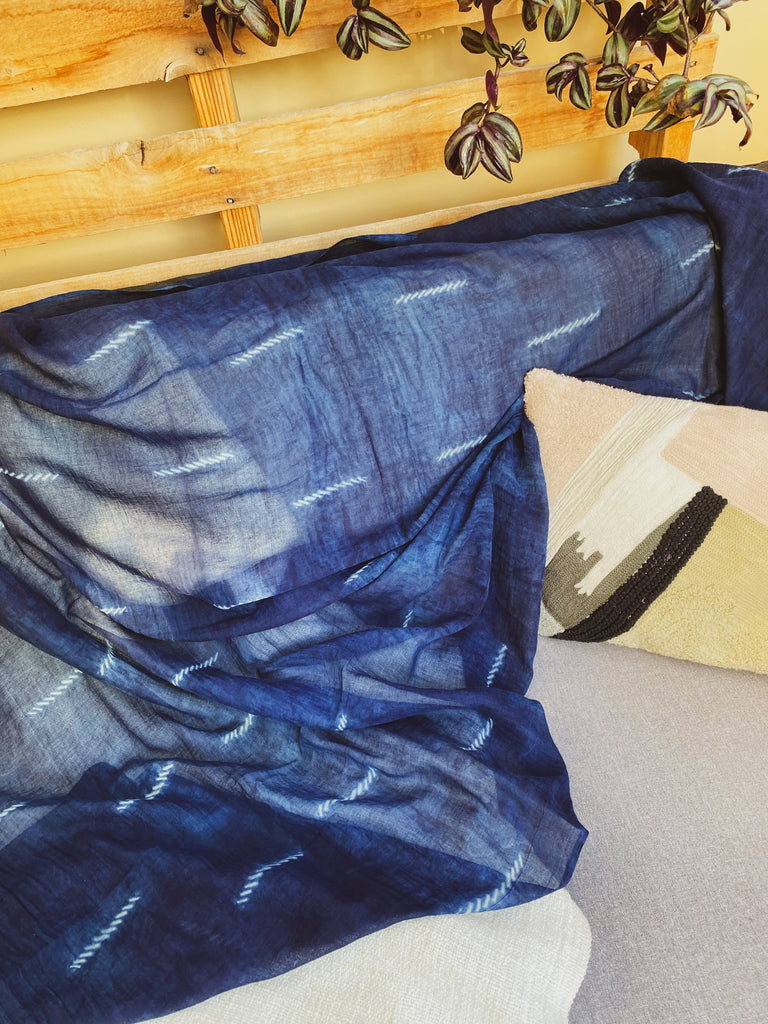 Made by Naybird
One-of-a-Kind Shibori Indigo Oversized Textile- Linear
$98.00
Gorgeous one-of-a-kind hand dyed piece that can be used as an accent piece in your living room, bedroom or as an accessory (scarf, wrap, shawl). Each piece is hand sewn, dyed, and unstitched to create a beautiful Line pattern. 
Approx 43" x 90"
High quality, fair trade 100% organic mull cotton.
Care Instructions:
Hand wash in cool water and hang to dry. You can also wash in the washing machine on a cold/delicate cycle but note that it is possible for the color to bleed (don't wash it with light-colored clothing!). Avoid drying in direct sunlight as this will cause the color to fade. Hot iron on cotton setting.
Hand Dyed in Los Angeles